Pet Doors Sunshine Coast
Elite Glass Services offers a wide range of pet doors on the Sunshine Coast, including the latest microchip integrated design.
We provide pet doors for cats and dogs of all sizes, and the products can be installed into timber, glass and sliding doors. We would take care of the installation job by measuring up your door and cutting an accurately sized hole into it to place the pet door. For glass installations we will replace the glass panel with toughened glass which is much safer for you and your pet.
If the height of the pet door is a bit too much from the ground on the outside of your entrance door, we would recommend you to place an additional step, as your pet might need it.
Need To Talk To An Expert?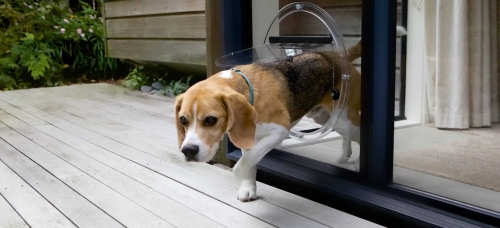 Dog Doors
We, at Elite Glass Service specialise in installation of Transcat Dog Door into glass doors and panels, sliding glass doors, and wooden panels and doors. Having a 4-way system of locking, this uniquely designed pet dog door can be secured and locked from either or both directions. Due to the presence of magnetic catches, the flap does not open unnecessarily too. So if you have a lovely pooch at your house, why not get a Transcat Dog Door installed by us and grant your pet the freedom to go outside whenever they please!
We can provide both small and large sized options as per the size of your pet dog.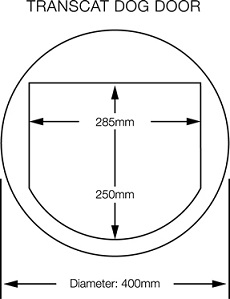 According to the size of your pet dog, we can provide you with small as well as large Transcat Dog Doors in Sunshine Coast. Besides that, our qualified professionals would also visit your home and install the product into your door for you. We can fit Transcat Dog Doors into glass panels and doors, sliding doors and solid wooden doors.
Required dimension of hole for installing a Transcat Dog Door:
Single Pane Glass Door – 385mm
Double Glazed Panel – 385mm
Solid Wooden Door – 358mm
Dimension of Transcat Dog Doors:
Large – Overall Diameter: 400mm, Height: 245mm, Width: 285mm
Small – Overall Diameter: 287mm, Height: 170mm, Width: 180mm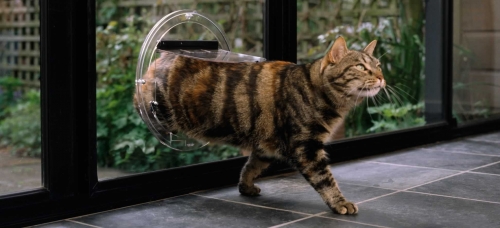 Cat Doors
If you need to get a Transcat Cat Door fitted into your door, we can provide the most cost-effective and reasonably priced installation service to you along with the product. Installing a Transcat product the right way is important to prevent damage of either the door or the product. The diameter of the hole required for installing a Transcat Pet Door is different for different door types:
Single Pane Glass Door – 267mm
Double Glazed Panel – 275mm
Solid Wooden Panel – 247mm
Dimensions of Transcat Cat Door:
Overall Diameter – 287mm
Height – 170 mm
Weight – 180 mm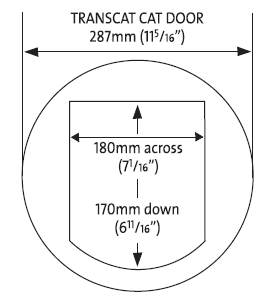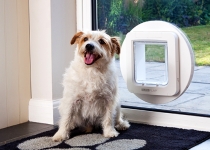 Microchip Pet Doors
Get the Microchip Small Dog Door outfitted into your main door and allow entry only to your pet dog. The Microchip Small Dog Door works in the same way as an RFID tracking system. The product consists of a reader that recognises an RFID tag present on the collar of your little pooch and opens up the door for them as soon as a match is found. Besides small dogs, the Microchip Small Dog Door can also be used by those who own large cats. So purchase this excellent product from us and our professionals will arrive at your doorstep for ensuring an expert installation.
Benefits:
Keeps intruder animals at bay
Runs on battery
Can be fitted into glass as well as wooden panels and doors
Can recognise upto 32 RFID tags if programmed
Includes curfew timer – to open and close only at specified times
Dimensions:
Height – 170mm
Width – 178mm
Overall Diameter – 380mm
A hole of diameter between 294mm to 320mm will have to bored in the main door for installing the Microchip Small Dog Door.
Prevent unwanted stray animals from entering your house by getting our Microchip Cat Door installed in your entrance door. This highly advanced and efficient device functions by learning the unique ID hooked onto a collar strapped around the neck of your pet feline. As long the sensors of the cat door do not detect the ID, the flap remains locked. We can extend our services to anyone living within Sunshine Coast.
Tech Specs:
Works by using the advanced RFID technology.
Can be programmed to recognise upto 32 microchips, in case there are multiple cats in the house.
Incorporates an active transponder tag (battery-powered).
Very easy to use, learns the ID of your pet cat at the click of a button.
Dimensions:
Height – 137mm
Width – 142mm
Overall Diameter – 285mm
The diameter of the hole need to be made in your entrance door for installing the Microchip Cat Door must be between 210mm to 260mm.
How To Measure Your Pet
Measure the vertical distance from the top of the collar arc on neck to the top of the knee joint.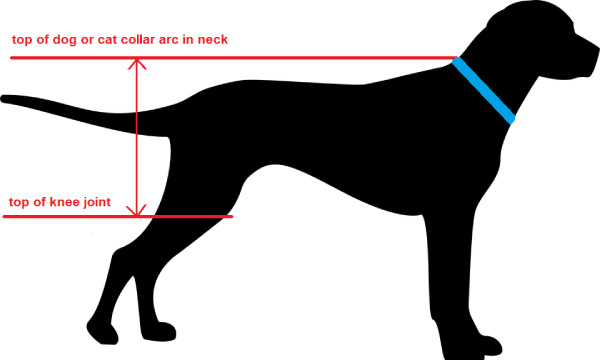 Why Choose Us?
Elite Glass Services is a top rated Sunshine Coast Glazier and Glasswork Specialist. Our fully qualified team has been installing residential and commercial projects for over 15 years. We specialise in windows and doors, security screens, shower screens, robe doors, mirrors and glass replacement or you can view our full range of products.
ABOUT OUR SERVICE AREA
Elite Glass is proud to call the Sunshine Coast home and work in this great area of Queensland, Australia. We service the whole of the Coast including Noosa, Sunshine Beach, Peregian Springs, Coolum Beach as well as Twin Waters, Bli Bli and Maroochydore.
We also service the southern end of the Coast so whether you live in Caloundra, Kawana, Mooloolaba or Nambour give us a call today!